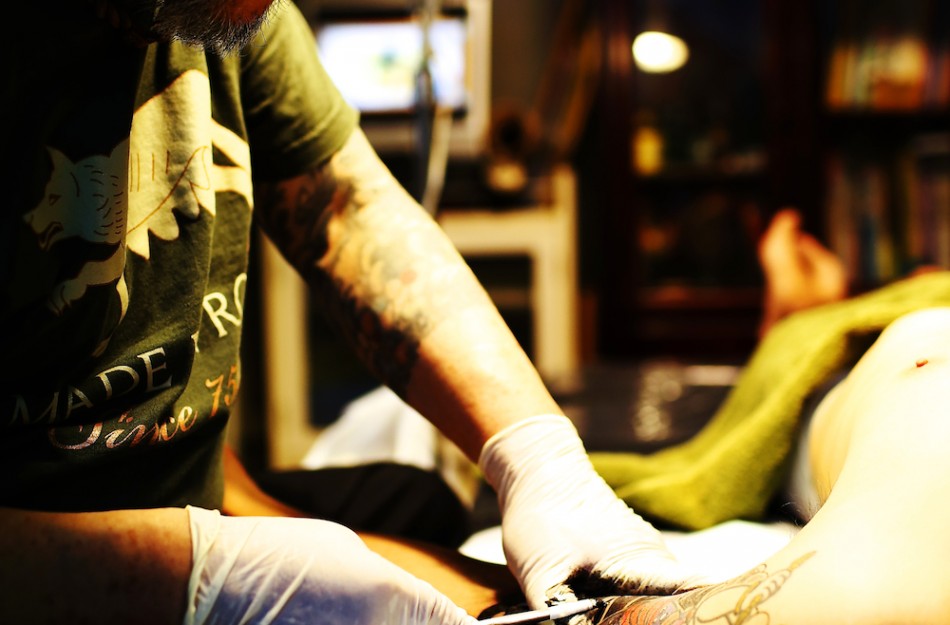 男が男に惚れるとは、まさに、こう云う事なのでありましょう….
道の極め方、努力の仕方、度量の大きさ、懐の深さ、真摯な生き様、優しさ、そして潔さ。
刺青の是非などは、ここではもう問わないで頂きたい。。。
まさしく、池袋:初代彫俊師匠は、日本が世界に誇るべき偉大な芸術家なのです。
Tokyo Horitoshi 1st.
For a man to fall in love with a man is this exactly this kind of thing…
The extreme road, the way of effort, the size of magnanimity, the breadth of one's mind,
the sincere way of life, kindness, and open-heartedness.
He is my master, and he is my friend.
I continued watching his effort for many years.
His heart was always full of passion to tattoo.
Technique, Design, Idea, And Progressive stance…. He is top in all.
Please don't ask about the right or wrong of tattoos here anymore.
Beyond any doubt, Tokyo Horitoshi 1st is a great artist that Japan should be proud of world-wide.