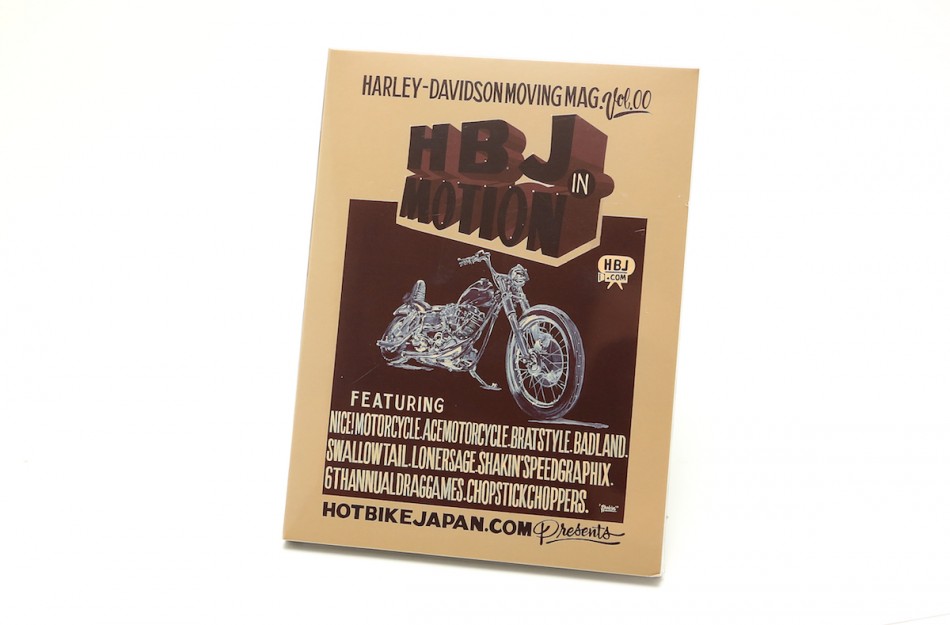 [HBJ in Motion] …… HOT BIKE Japan.com
The long awaited original DVD has finally been released by Hot Bike Japan .com.
In the diversifying modern H-D custom scene, we ventured out to interview custom builder & custom painters with outstanding individuality. In addition to those, on the Moving magazine HBJ IN MOTION that branched out from the Harley Custom Web Magazine HOTBIKE JAPAN.com's movie contents, there are a total of 8 movies including the exciting scenes from the 6th Annual Drag Games held in Sendai High Land.
-The powerful yet persuasive world of imagery created by Mr. Narita from HOTBIKE Japan.com's editorial department is by a Harley Biker from a Harley Biker's point of view-
it is a must see! It is a DVD that once again discusses in depth about the true meaning of riding a Harley Davidson through the Custom builder & Custom painters who make their appearances!!!
・Language : Japanese
・Caption : English
・Recording time : 35 min
・Region codes : ALL  (All universal)
▷ How to order :  EC-SITE : BL-Lynx
[ Price ]  1,500 JPY
– We deliver all over the world by EMS!!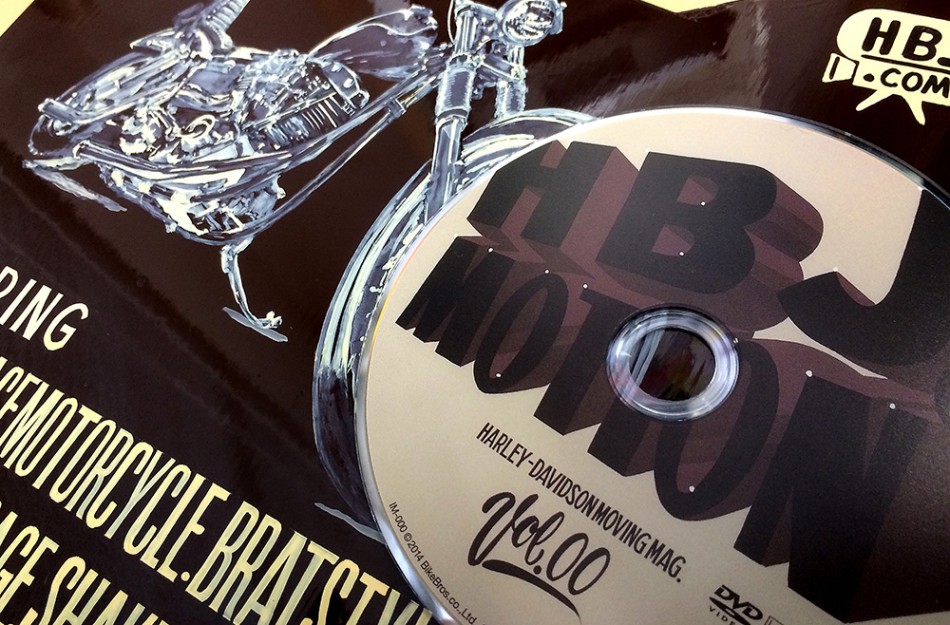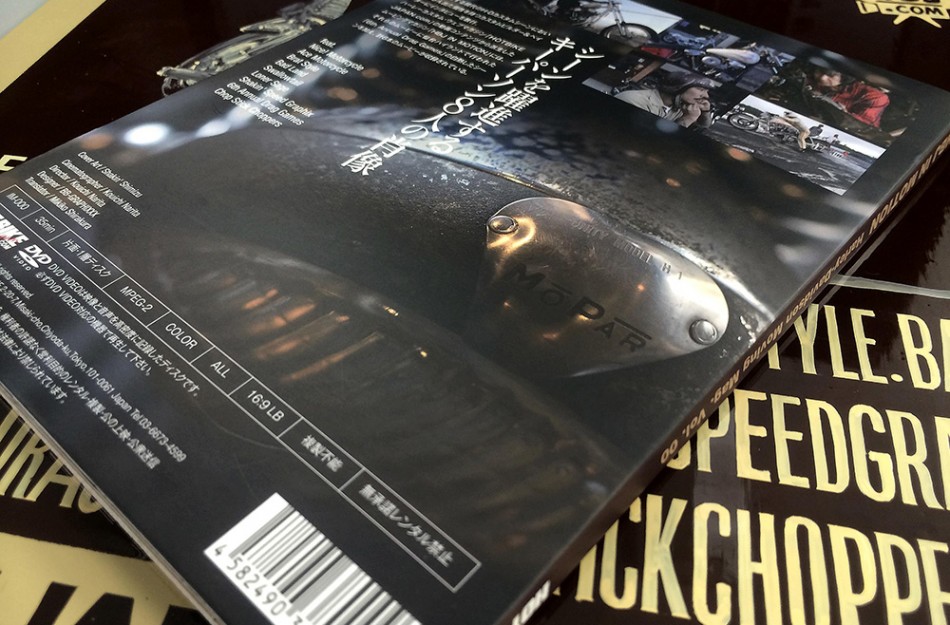 にほんブログ村 ▲Please click!
BlogMURA : It's a ranking site of blog in Japan! Thank you very much for your support!!