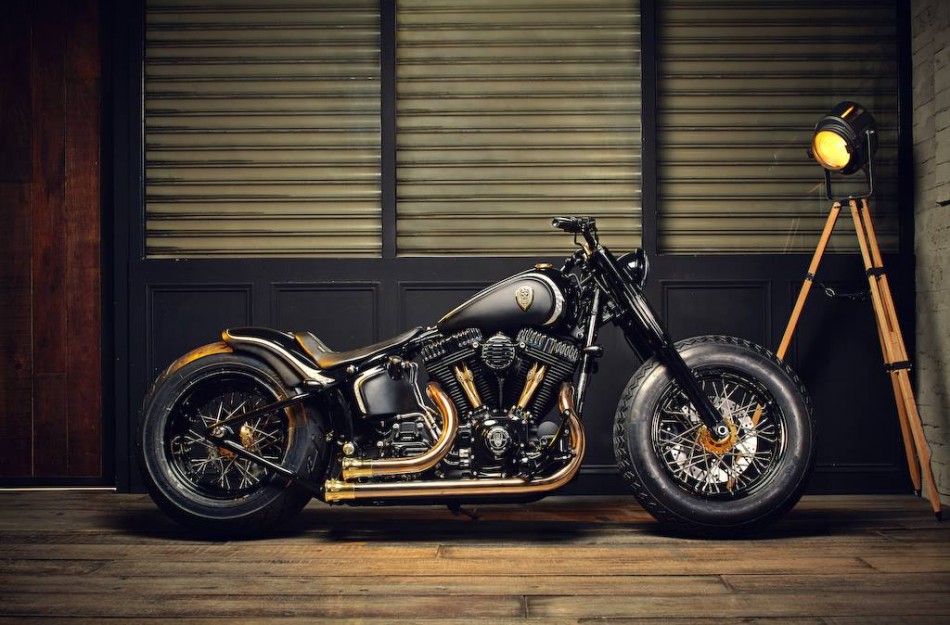 台湾の雄 : ROUGH CRAFTS のニューカスタムをご紹介!!
最新の TwinCam Softail SLIM をベースに製作されたこちらのカスタム。。。
今回もデザイナーである Winsotn Yeh 氏の個性が遺憾なく発揮されており、
クラシカルとゴシック調のイメージが全面に打ち出された秀逸な仕上がりとなっている。
また適時配置されたハイテク系のパーツが、車両全体のラインをタイトに締め上げ、
緊張感溢れるゴージャスなシルエットを演出している点も見逃す事が出来無い。
リアには独特なタイヤパターンを持つ、230-15インチワイドタイヤがインストールされており、
こうしたパーツ選びからも、彼のセンスの高さを伺い知る事が出来る。。。
Winston Yeh and his team over at Rough Crafts have unveiled their newest custom Harley-Davidson Softail Slim, Given the name 'Crowned Stallion,' this bobber-style bike fuses vintage design with modern technology seamlessly. The bike has been outfitted with a 16-inch vintage wheel up front, and a 15-inch one out back, both from the folks at Exile Cycles. The finish is a magnificent fusion of classic and gothic images. In addition, the well-timed use of high-tech parts tightens the line over the entire railroad bike. This is an unmistakable execution of a gorgeous silhouette, full of dramatic tension.
▷ ROUGH CRAFTS : http://www.roughcrafts.com
▷ ROUGH CRAFTS facebook page : https://www.facebook.com/ROUGHCRAFTS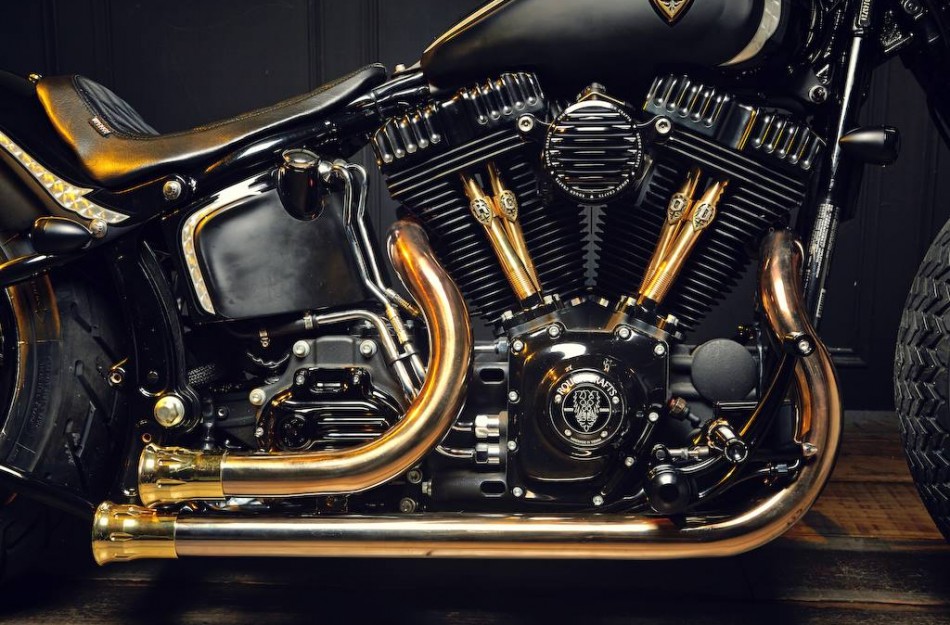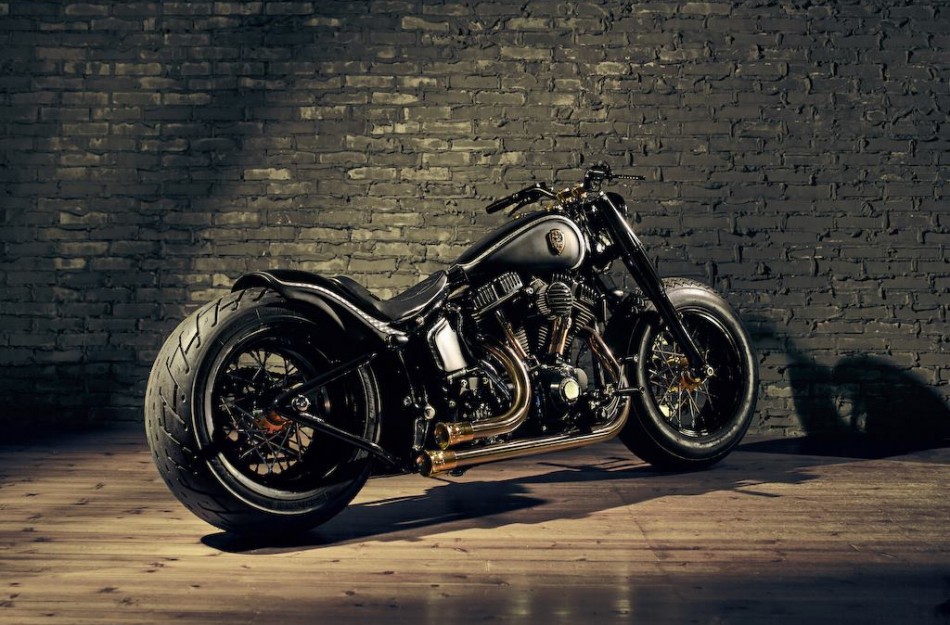 にほんブログ村 ▲Please click!
BlogMURA : It's a ranking site of blog in Japan! Thank you very much for your support!!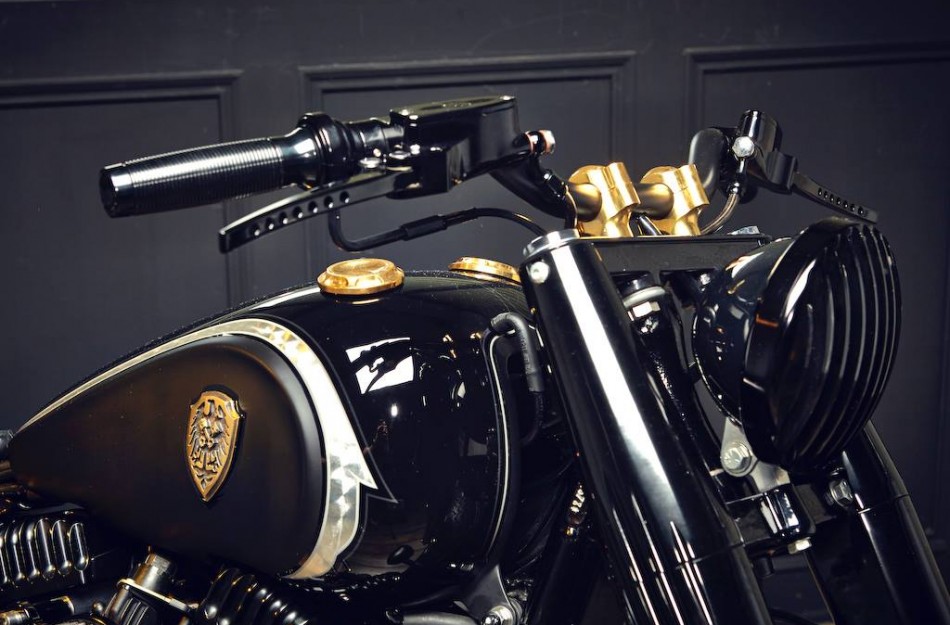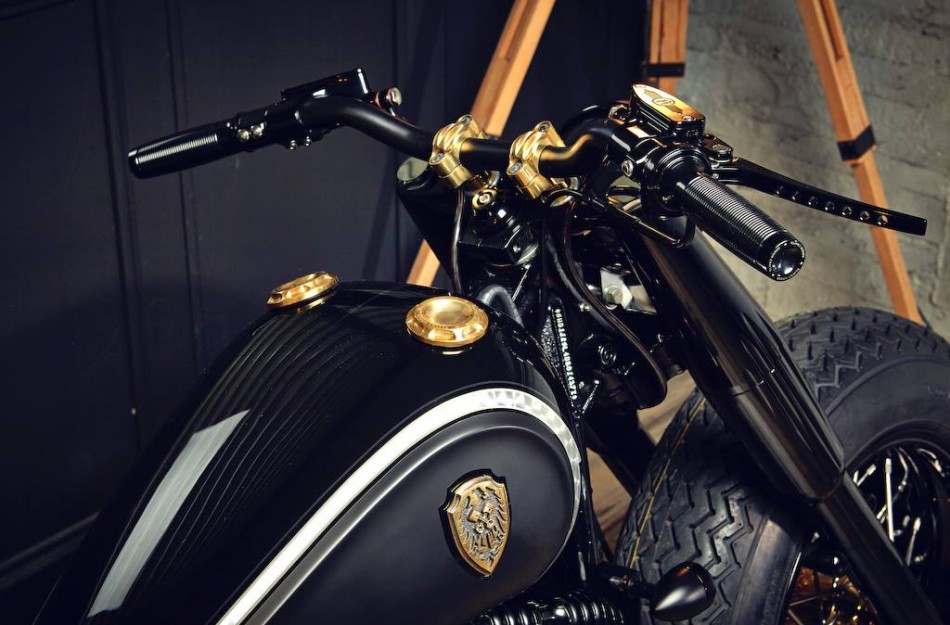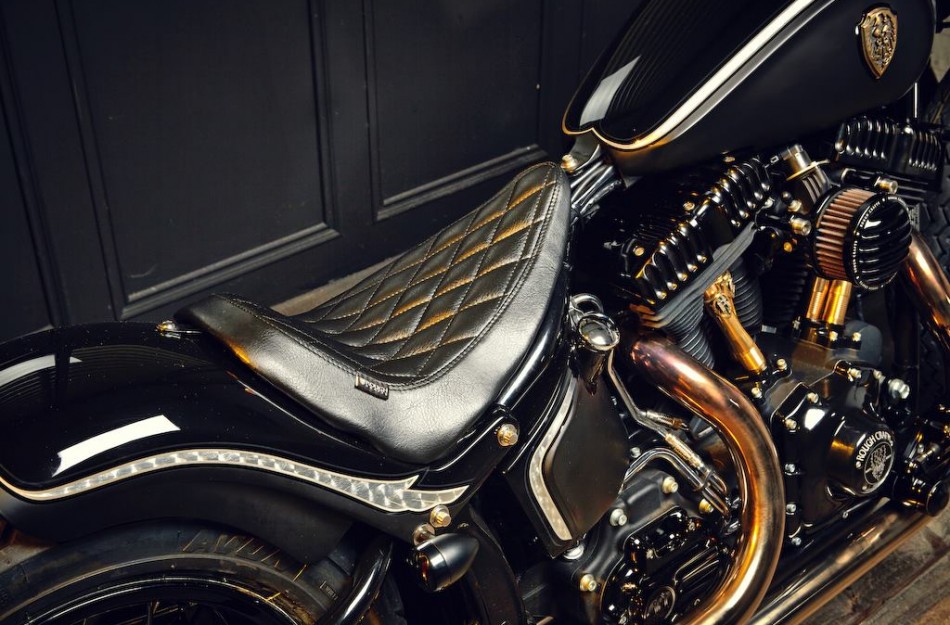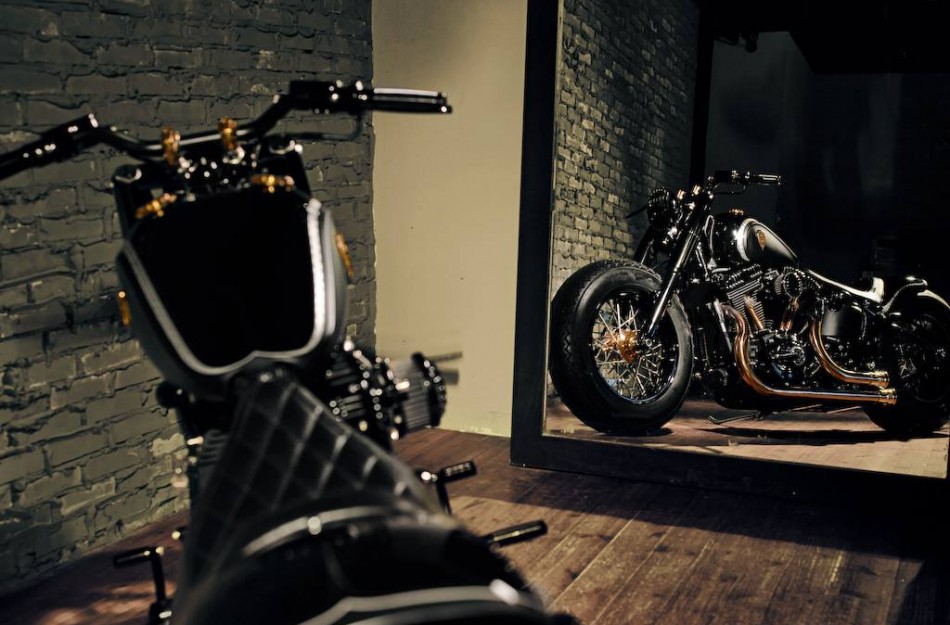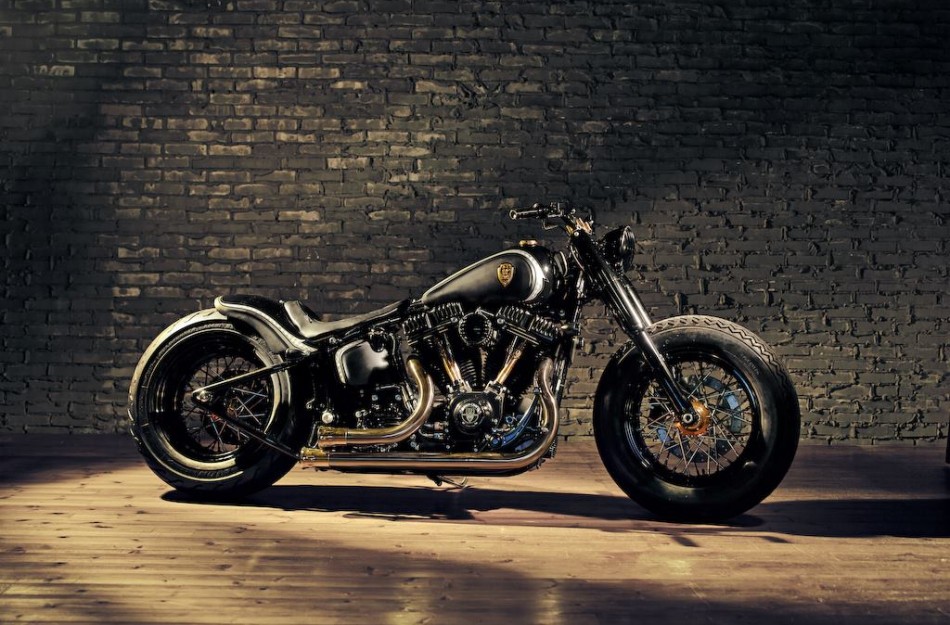 [ブログ村ランキングに参加中!!]
皆様からの応援だけが頼りです! !
⇩以下ランキング・ボタン…. 毎日、どうか、こう、ポチッ! と、お願い致します!!

にほんブログ村 ▲ プリーズ・クリック! 皆様、応援の程ヨロシクお願い致します!!