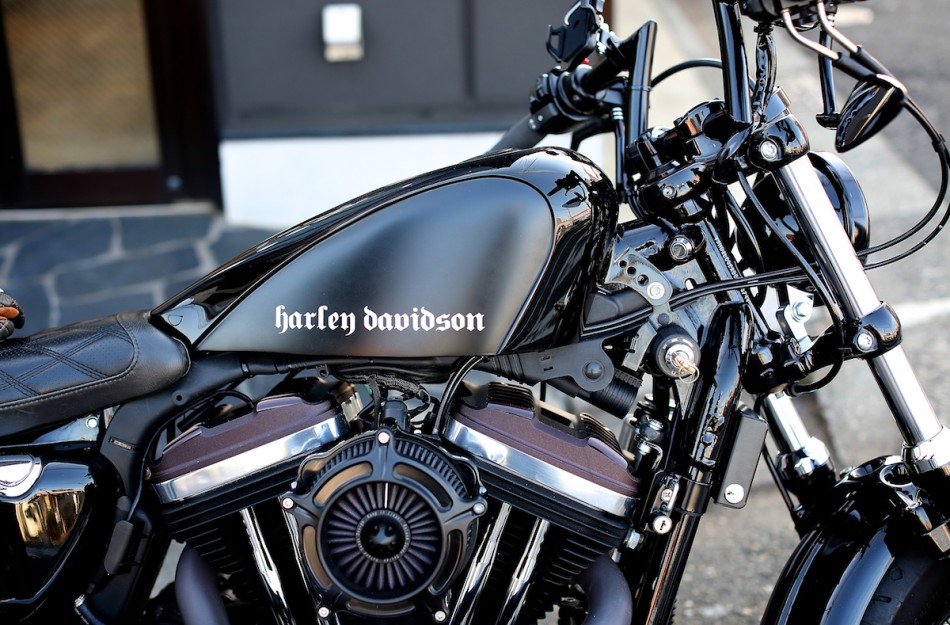 [ハーレー純正スポーツスタータンク・モディファイ]
ハーレー純正のガソリンタンクは、鉄板の厚みが8mm程度しか無いので、
これをベースに追加加工を行う際は、常にソフトタッチで作業を進めなければなりません。
不用意にいつもの調子でバンバン叩いたり致しますと、カタチが直ぐに崩れてしまいます故…
今回はローランド・サンズ社製のシートの形状に合わせて、タンクをストレッチする作業でした。
タンクの両サイドにはご覧の通り、ハンダを用いましての造形加工を行わせて頂き、
艶有り黒と艶無し黒の塗り分けにてカスタムペイントにてフニッシュ!! 
何とも精悍なイメージ、伝わりますよね???
With the Harley Davidson OEM Gasoline Tank, the thickness of the iron sheet is only about 8mm, so when you do additional work with this as the base, it always has to be done gently, because if you carelessly strike it with a sheet metal hammer in the usual way, the shape will collapse immediately.
This time, We did some work to extend the OEM Gasoline Tank to fit the shape of the seat : manufactured by Roland Sands.
As you can see, on both sides of the Gasoline Tank, We have done some shaping work, using solder.
It has a two-tone custom paint finish of Gloss Black and Matte Black!!
It conveys a pretty tough, virile image, wouldn't you say???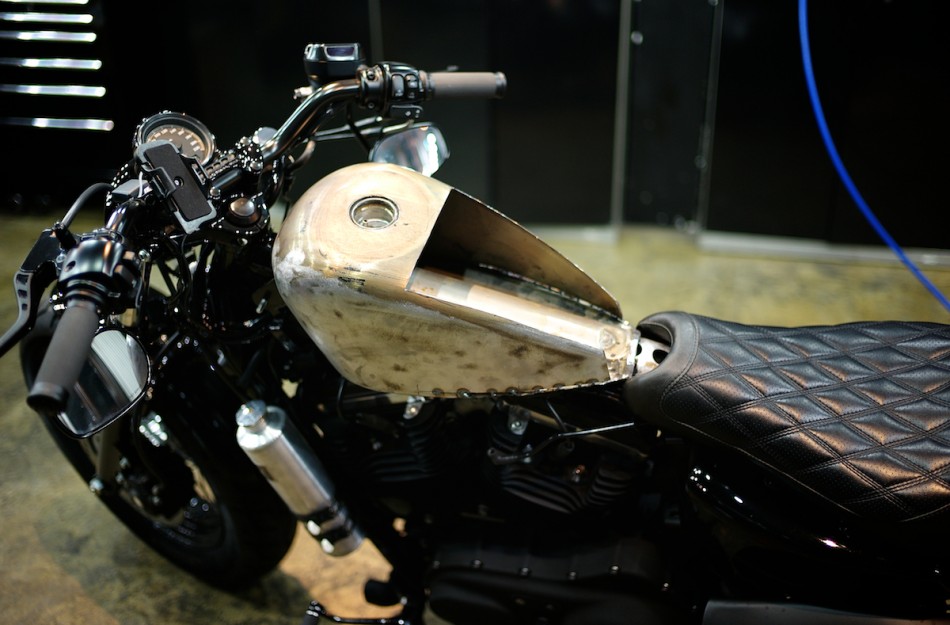 ▲ Please click the BlogMURA button above!! It is a ranking site of blog in Japan! Thank you!!