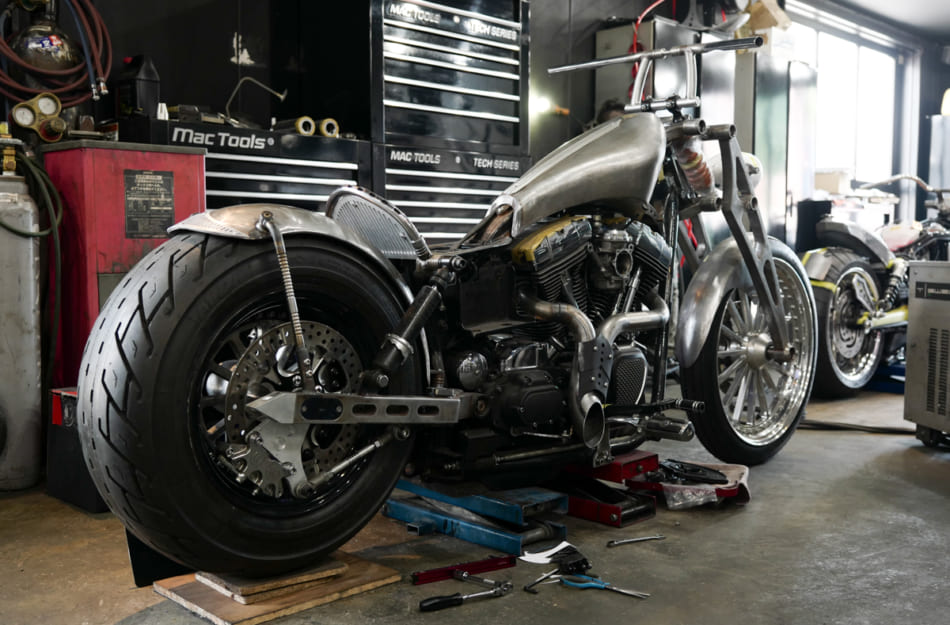 AVON 203/60-15" tires on
First of all we apologise for my client Mr TWIN Cam DYNA owner. This work took a long time to completed. We very much appreciate for your patience. Thank so much.
We have finished that sheet metal farming recently. Work this task, the highlight is AVON 23/60-15" for rear tire. Just when I strongly recommended to Mr owner which fan term and very unique to fitted on. I have no idea another problem will comes up. In order to do that it became discontinued a non-high demand products all over the world. Not only Japan instead.
Even though we proceed with the TMD who is Korean industory have a great original technic. Work by collaborating with each other. Therefor we succeed all process and released all alminiumbilet & forged 15" x 8 wheel. I am relieved that the work is completed when this special wheel well fitted on.
Heart and SOUL- Metal WORK
How about the another work? We needed a lots of time for wheels. But on the other hand we could work enough time for metal work. Regarding one of request rear fender flat specification. Please see the pics below. We welded right and left both side of fender and round bar from the behind together. Doing by this DYNA looks an imposing it's great. Being another specification, as rear going to fit the swing arms. In that situation about DYNA, as seat shape is the biggest challenge we struggled it.
I flatter my self with my observation skills for selected emphasize practically and necessity.
The decor of exterior. Now the processing at "BUSH ART" who is Painter – we reach the coating stage at the moment. We planned to paint all with the coolest CANDY BLACK colour as "BUSH ART" original mixture. As for Pre-treatment, all material going to 'Silver" first by BL Silver RT. I believe that goes to Very eccentric look, 100% for sure about it!!