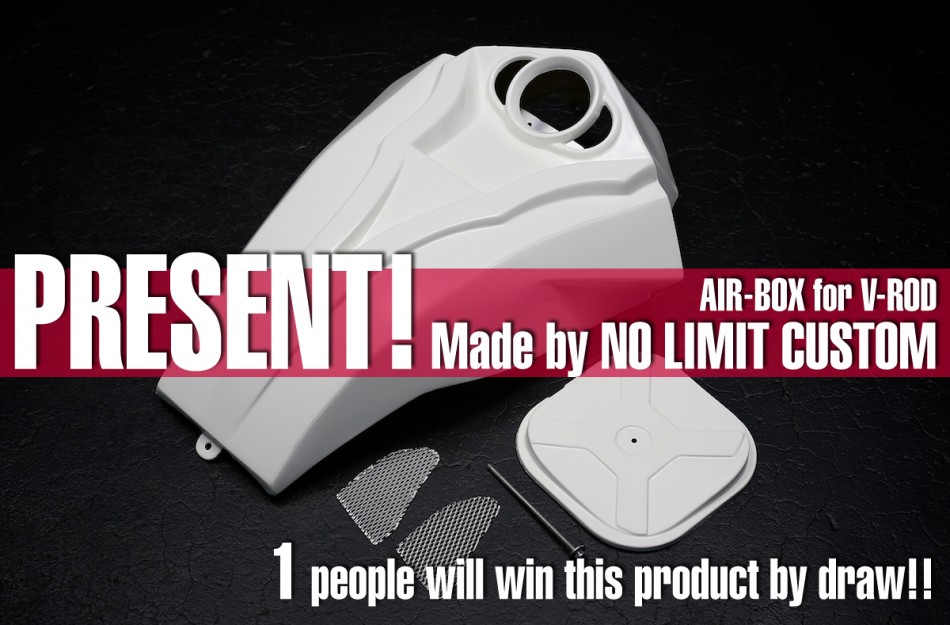 ++++++++++++++++++++++++++++++++++++++++++++++++++++++++++++
Happy New Year everyone!!
We would like to say, in all sincerity, how grateful we are for your continued support of BAD LAND's fb page, And our official blog site : SO-BAD REVIEW!!
So… Let me introduce 2014 New Year BAD LAND Campaign!!!
★ We present AIR-BOX for V-ROD : Made by NO LIMIT CUSTOM in Germany!!
☆ 1 people will win our original products by draw!!
■ Holding period … 2014.1/4 am0:00~ 2014.1/10 pm24:00 (Japan time)
■ Shipping by EMS : We will delivery all over the world!!
※ Of course, We will pay for the shipping cost.
■ Only winners will be notified.
■ You will need to be machined in order to install this Air-Box.
■ How to install, Please refer to the link below.
▷ http://www.badland.net/wp_news/?p=42
▶ Application form  for PC >> https://www.bl-lynx.com/pc/applyform
▶ Application form  for Smart phone >> https://www.bl-lynx.com/sm/applyform
++++++++++++++++++++++++++++++++++++++++++++++++++++++++++++
皆様、新年あけましておめでとうございます。
旧年中は弊社ブログサイト、並びに弊社fbページに多くの応援を賜りまし事、心より御礼申し上げます。
更に、皆様のお役に立つ事の出来ます様な質の高い情報を多々ご案内させて頂く所存ですので、
本年も引き続きまして当ブログ等のご愛顧を賜ります様、心よりお願いを申し上げます。
付きましては2014年の幕開けに際しまして、以下キャンペーンを開催させて頂きます。
皆様よりのご応募、心よりお待ち申し上げます!!
★ドイツ : NO LIMIT CUSTOM社製 V-ROD用エアーボックス
☆ 抽選の上、1名様にプレゼント!!!
■ 開催期間 : 2014.1/4〜2014.1/10
■ 勿論、送料は弊社負担!!
■ 当選者の発表は発送をもって替えさせて頂きます。
▶ PC用応募フォームはこちらから >> https://www.bl-lynx.com/pc/applyform
▶ スマートフォン用応募フォームはこちらから >> https://www.bl-lynx.com/sm/applyform
++++++++++++++++++++++++++++++++++++++++++++++++++++++++++++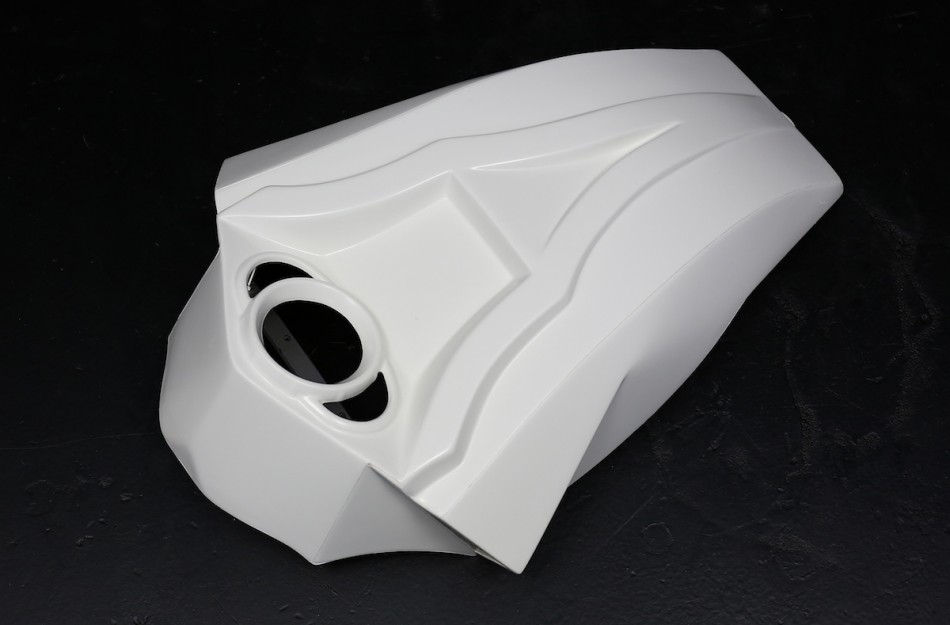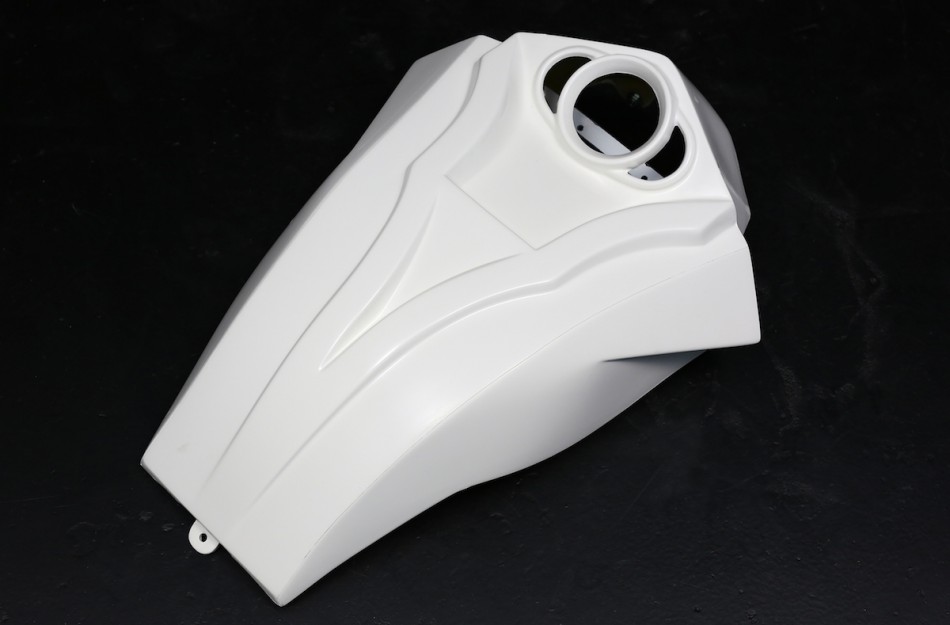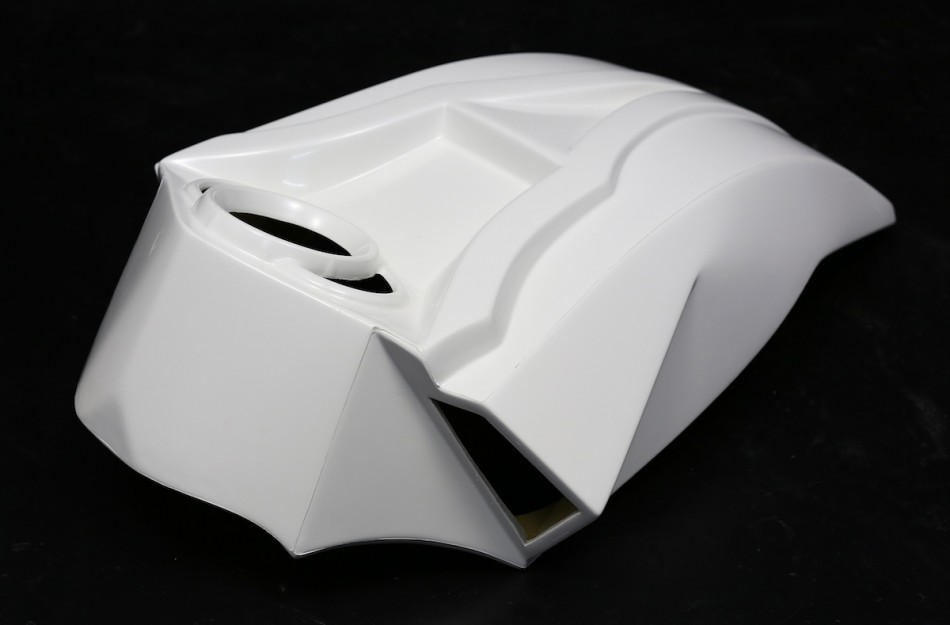 We manage the personal information that we received than a visitor appropriately, and we handle it only by putting it within the following use purposes. We do not offer disclosure of the information of the visitor or the information to the third party without the agreement of the visitor.
1) Management of the member of this service by us.
2) Shipment of the product by us.
3) Customer support by us.
4) Publication of the e-mail magazine by us.
5) Introductions such as our products by us, advertisement, advertising, invitation of the sale.
6) Plans such as campaigns by us, enforcement of the questionnaire.
7) Marketing campaign after having machined the individual by us in the state that we could not identify.
8) In addition, it is offered the contents in conjunction with this service by us.