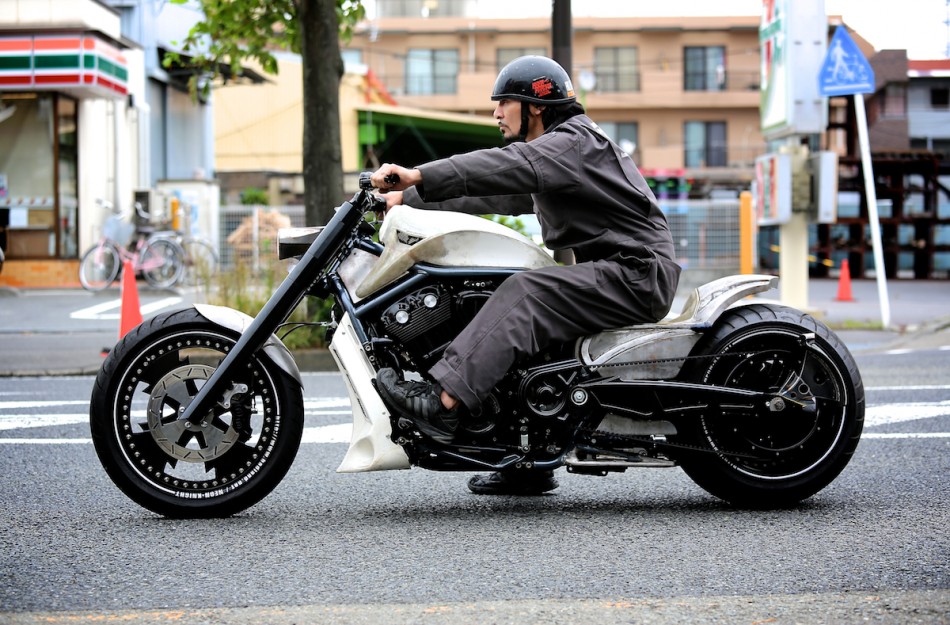 2007 V-ROD 330ワイドタイヤ・カスタム….
諸々の試乗 & 確認作業が終了致しまして、これよりカスタムペイントの為、全バラに致します。
ちなみにリアショックは、フォレーム下部へ移動!!
ソフティルと同じ仕様にしてしまったと云う訳です。
スパルタン & マッチョを地で行くスタイリングであります!!
Based on 2007 VRSCDX with 330 wide tire.
Rear shock has been moved to the bottom of the frame.
It is the same specifications as the Softail frame.
Result of Test ride is very nice, trouble did not occur nothing.
For custom paint, we will break down this bike again now.