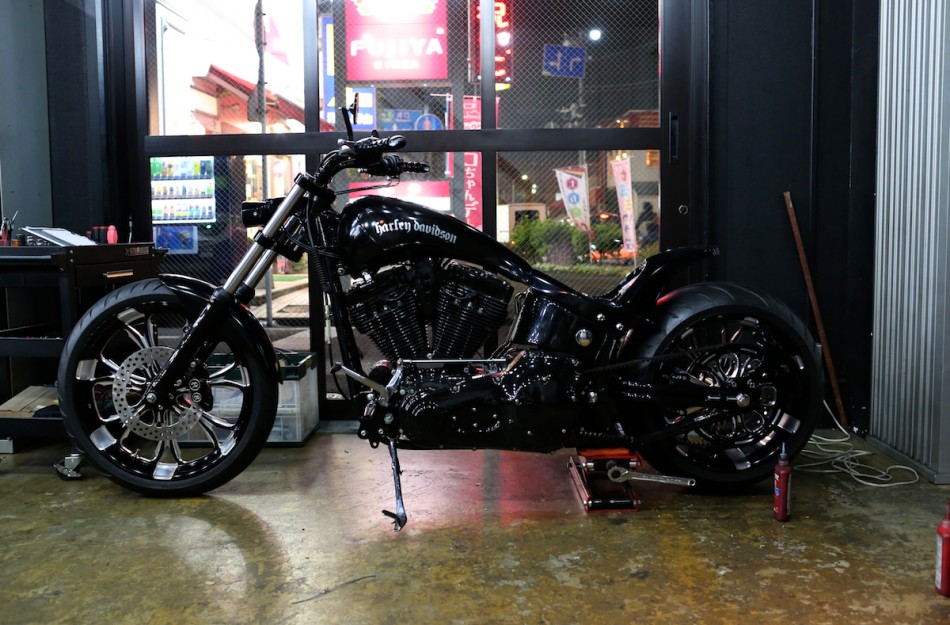 TWIN CAM Softail Standardをベースと致しました、
300ワイドタイヤ・カスタムの製作もいよいよ最終段階となって参りました。
スィングアームや足回りのセットアップ、更には、本日でほぼ全ての配線作業が完了致しました。
明日以降は、組み付け作業を行いながら浮かびました、追加の造りモノに取り掛かかります。
来週中には路上に舞い戻る予定! どうか皆様、完成を、乞うご期待下さい!!!
Based on Twin Cam Softail Standard…
300 wide tire installed with wide swingarm in One-Off.
The engine in which powder coat black was enforced is shining beautifully…
Today, we have to terminate the wiring work for most.
I think that it can be run again next week.
▷BAD LAND facebook page
▷BAD LAND web site