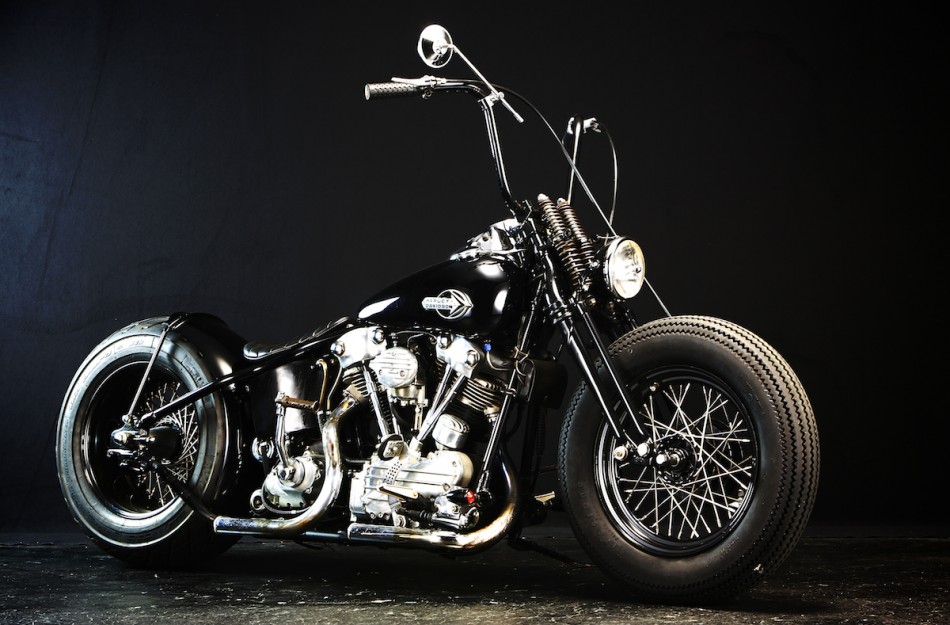 名付けましてZOSO-BLOOD!!
こちらの車両… 確か製作は2007年の頃だったと思いますが、お客様に私のワガママの一切を聞いて頂き、私のやりたい様に造らせて頂きました1台でありまして… 実は、BAD LANDを創業する直前の1998年頃、私は当時出入りを致しておりましたSHOPで、まさにこのままの仕様のCHOPPERを製作しかけておりましたが、BAD LANDの開業に伴いそのプロジェクトはもろくも消え去りました。
使用したエンジンは S&S アリーショベル
そうなんです。。。私は、図々しくも、お客様のお力とお心に甘え、自身の夢を実現させてしまったのであります。今回、目出たくも新たなオーナー様の元へお届けさせて頂く運びとなりましたので、未練タラタラの心を引きづりつつも、これより万全の整備の作業に取り掛からせて頂きます!!
ZOSO-BLOOD
This custom… production must have been around 2007.At that time, my customers put up with all my self-indulgences and allowed me to make it as I pleased. In fact, in the days just prior to founding BAD LAND in around 1998, at the custom shop I was in and out of, I made chopper with exactly the same specifications, but that project vanished due to the opening of BAD LAND.
The engine is S&S Early Shovel
So, as impudent as I was, with the good grace of my customers, I was able to realize my dream. Thus, this custom has an extremely strong emotional attachment for me. On this happy occasion, a new owner has been decided, so I'll get back to my maintenance work.
Tech Tip
S&S EARLY SHOVEL CUSTOM [ ZOSO-BLOOD]
■ RIGID FRAME : VG MOTORCYCLE
■ SPRINGER FORK : W&W
■ FRONT DRUM BRAKE : W&W
■ FRONT & REAR WHEEL : W&W, COMPLETE STAINLESS STEEL WHEEL
■ GAS TANK : HD 1959
■ OIL TANK : HD 1948
■ S&S EARLY SHOVEL with Knovel Head made by IRON WING in GERMANY
■ T/M : HD 5 SPEED
■ HANDLE : BAD LAND
■ EXHAUST : BAD LAND
■ REAR FENDER : BAD LAND
■ PRIMO : 3″ OPEN BELT KIT
AND MORE…