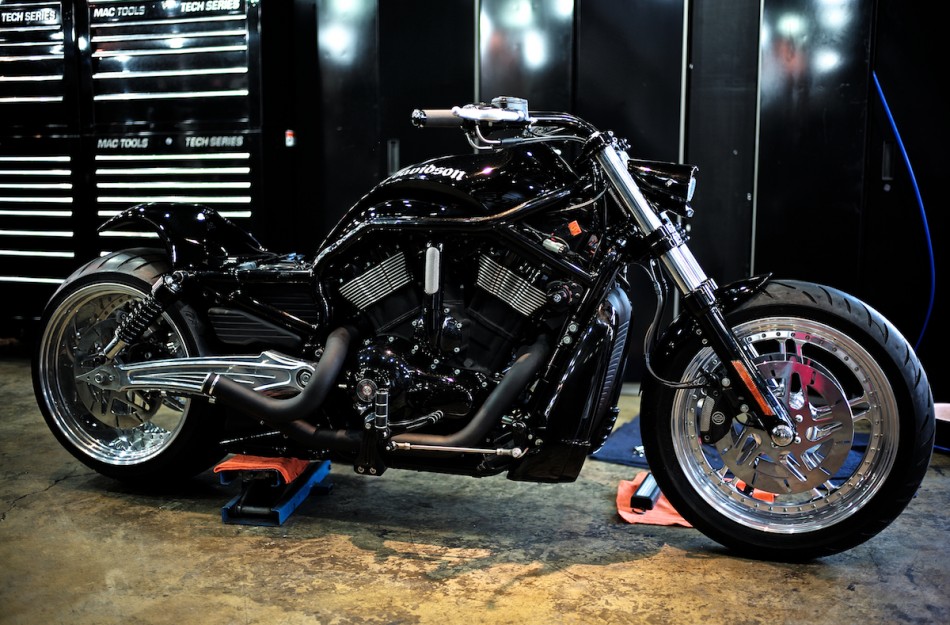 現在製作中の2010 VRSCDX…. いよいよ最終も、最終の組み付け段階となって参りました。
弊社、今回初の使用となりますドイツ : Thunder Bike社製のホィールをインストール。
カスタム全体、実にハードなイメージでありますが、それでもどこかレーシーな雰囲気を湛えるのは、
そのホィールのデザインが影響しているのでありましょう。
更に黒とポリッシュのカラーリングのみで構成されたこの緊張感….
ストリートドラッグを名乗るに相応しい仕上がりになる事は間違い有りません。
The 2010 VRSCDX that is currently in production has finally entered its last stage of assembly.
In order to complete this custom build, we installed wheels manufactured in Germany by Thunder Bike. As you can see, although this custom bike presents, of course, an overall hard appearance,
the design of the wheel plays a big part in exalting the racy atmosphere that exudes from somewhere within. Furthermore, the sense of tension the bike gives off has been achieved by means of the black and polish coloring alone…
Without a doubt, the end result is appropriate enough for the bike to be referred to as Street drag!!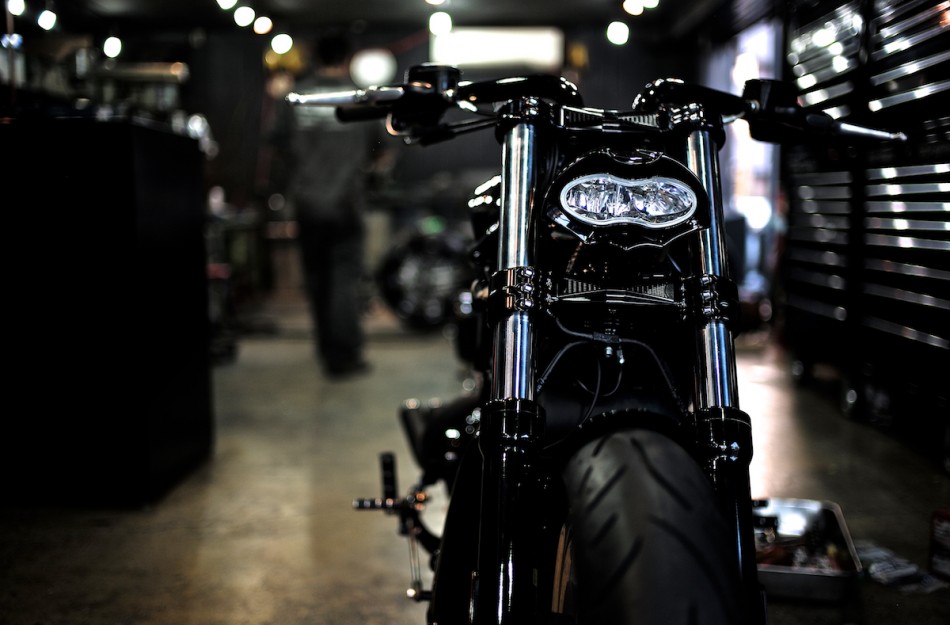 ▲ Please click the BlogMURA button above!! It is a ranking site of blog in Japan! Thank you!!