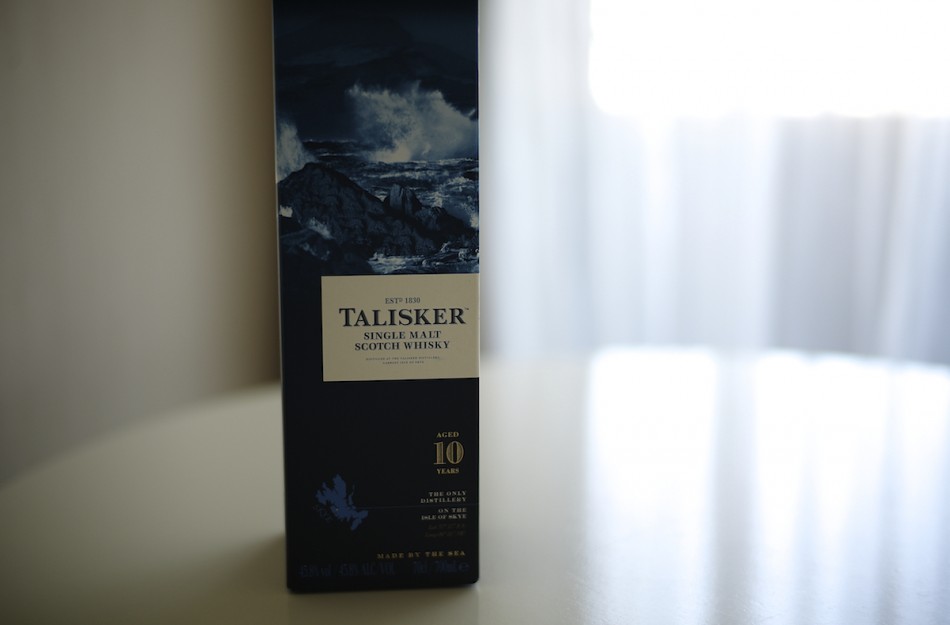 最近ハマっているシングルモルトのウィスキー : タリスカーです。
お酒はあまり強い方では無く、もっぱら普段はビールなのでありますが、
この独特の風味が病み付きになりまして、最近、夜な夜なチビチビとやる様になりました。
炭酸で割るハイボール的な飲み方が好きでありまして、レモンをギュッとしてやるとまか格別です。
我が家では只今レモンの在庫が切れとの事でありますので、今夜はスーパーに寄って帰ろう。。。
This is TALISKER: Single Malt Scotch Whisky , which I've become quite fond of recently.
I am a great fan of beer, but I've kind of become addicted to its particular taste,
and now I drink a little bit of it every night.
I like to drink it mixed in with carbonated water, and it is even more exceptional with a lemon pressed in. I don't have any more lemons at home, so tonight I'll stop by the supermarket before going home. By the way, Do yo like TALISKER??