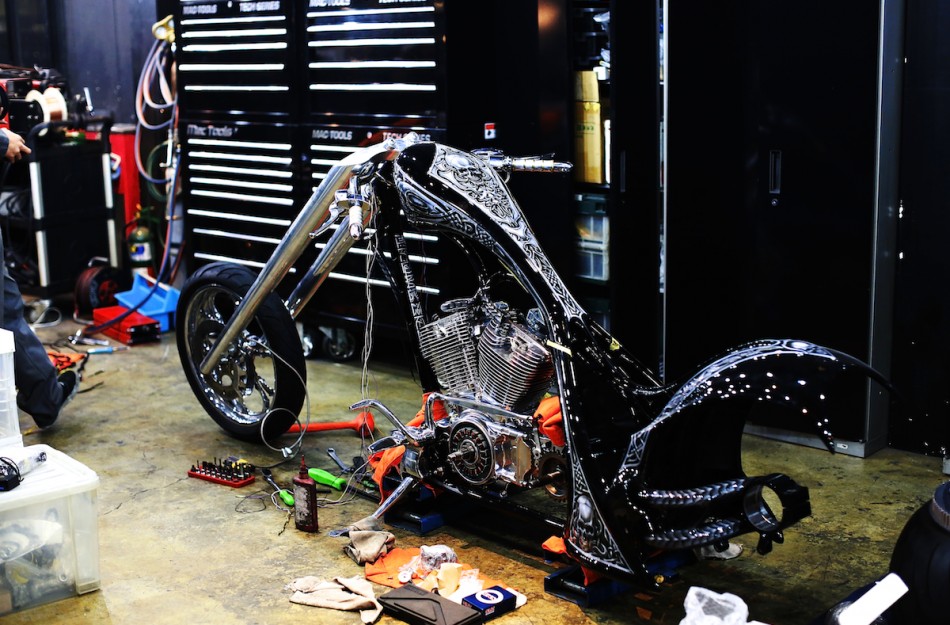 モンスター…. 只今、着々と最終組み付け作業を進めております。
しかし、ペイントがペイントなだけに、気を遣う事、甚だしく。。。
それでも、時間の経過と共に完成に近づいて行く様を見ておりますと、
やはり強烈な高揚感を覚える次第でありまして…..
※フロントフォークの本キメ作業完了、並びにハンドル内配線通しの作業完了。
予定では、後10日程で、フニッシュ出来るのでは無いかと、予想を致しております。
更なる展開を、どうかご期待下さい!!!
Presently, the final assembly process of The Monster is proceeding steadily.
However, due to the extremely High End Custom Paint, it is being assembled with great care. Even so, we are overcome by an intense feeling of elation, to see it gradually approach completion with the passing of time…
※ The Front Fork installation and the internal wiring of the handle have been completed. According to the schedule, we expect to complete all processes in approximately ten days.
You can all expect further developments in the future!!!